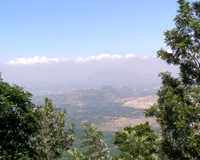 Location:
Tamil Nadu, India
Altitude:
1500 m (approx.)
Summer Temperature:
30
o
C (maximum), 16
o
C (minimum)
Winter Temperature:
25
o
C (maximum), 13
o
C (minimum)
Rainfall:
1500 mm (minimum), 2000 mm (maximum)
Best Time to Visit:
February to June and September to November
Yercaud enjoys a pleasant and healthy climate throughout the year. Due to this, it is ideal for visits at any time of the year. The coffee bushes blossom in April and offer a fabulous view. The monsoon season from June to August sees heavy rainfall and the winter season from November to February is usually cold and misty. The best time to visit Yercaud is from February to June and September to November. To know more on the weather and climate of Yercaud, browse further.
Summer
The summer season in Yercaud is very pleasant. The temperature generally varies between 16
o
C and 30
o
C. Ordinary cotton clothing is preferred during this time in Yercaud.
Monsoon
The monsoon season starts from June and ends in August and is marked by heavy rains. The minimum rainfall recorded is 1500 mm, while the maximum rainfall is around 2000mm in Yercaud.
Winter
The winter season in Yercaud begins in November and ends in February. During this time temperature usually varies between 13
o
C and 25
o
C. Winters in Yercaud are mild and cool. Light woollen clothing is desirable during these months in Yercaud.